In 2016, I joined a wonderful team of experienced birth photographers, in order to provide the best experience for your birth story! Click the photo below to learn more!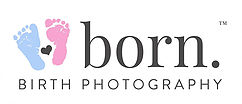 After the birth of my oldest two sons, I wanted to capture everything about my pregnancy with my youngest son, including his arrival into the world. I am grateful for my friend, Cynthia Craine, for capturing those moments for me, and for our doula, Cara, of Ann Arbor Doulas.
Having the experience of someone documenting my birth was priceless. The moments are captured for me to revisit, and talk about with my youngest son and daughter.
You may have some questions about hiring a birth photographer, so I will do my best to help you with your research!
Why should I hire a professional photographer? Can't my husband or a family member take my photos? Birth Photography is the story of your child's birth. Captured in a storytelling style, it chronicles the labor, delivery, and first hours after baby is born. Having a professional photographer present at your birth ensures that you will get the best photos possible because I have the equipment and knowledge to handle tricky lighting situations. It also takes the pressure off dad or anyone one else that is there to be the mother's support.
I like the idea of birth photography, but I am concerned about modesty. Prior to your delivery, we will talk about what type of photos you are hoping for. I strive to provide the most meaningful, but tasteful, photos possible.
Do I need to talk to my doctor/birth center to see if he/she will allow a photographer? YES! It is your responsibility to make sure your doctor/hospital/birth center will allow photography during your labor and delivery. You may be limited to the number of "support" people allowed with you. Please verify the official policies with your provider, which might differ. We will need to discuss this at the time of your booking.
How long will you be at my birth? There is no set time limit due to the unpredictable nature of births. I will arrive at your birth once it is confirmed that you are indeed in active labor, and I will stay afterwards for 1-2 hours to capture the baby's first moments, bath, meetings with friends/family, etc.

When should I book your services? I highly recommend that you contact me as soon as you think you may be interested. Once you decide to hire me as your photographer, I require a non-refundable deposit to hold that tentative date. The remainder is due by your 36th week of pregnancy.
R birth | born. by Christina Kafkakis from born. birth photography on Vimeo.
I have been told there is a strong possibility my baby may not survive. Will you still photograph our baby's birth? Suffering the loss of a baby is one of the most traumatic experiences parents could face. I know because I've been there. I offer a complimentary service to those families experiencing the loss of a baby or infant, through Two Angels Photography, LLC. There is no cost for this service